Equestrian Eventing Team Faces Major Changes in Coaching
There are many factors that contribute to the cohesiveness and strength of a team dynamic. Individual members, time spent together, experiencing highs and lows, but arguably the most important element of a healthy team is that it has a coach that can unify individual members into one. It is understandable why the decision to change coaches for the Eventing team was such a dividing decision. The Eventing team is a club sport at Randolph-Macon College that allows equestrians to compete in the sport of Three-Day Eventing, a competition where horse and rider perform three phases known as dressage, show jumping and cross country.
Ashley Adams has been the R-MC coach for the past 4 years at Randolph-Macon with many successes making the decision to fire a shocking move by the college. Her own experiences were huge factors in why she was selected for the job. Adams began working in the horse world at the age of 15 as a working student for Olympic rider Kim Severson. While working for Severson, she purchased what would be her first 5* horse. A 5* is the highest level of competition for Eventing. She went on to complete the Rolex Kentucky 5* at the age of only 22. She then went on to work for many other riders and eventually found herself working and riding in Australia. 5 years ago, she received a call from the Director of the Eventing team about a job opportunity.
The director of the Eventing team Dana Lesesne knew of Adams from when her own children had worked for her. Lesesne offered Adams the job and she hopped on a plane to begin her time coaching the team. Under her guidance, the team has had many individual victories and team accomplishments. It has since grown in membership and attracted a higher caliber range of competitors. This includes a member who was named to a national training list in the spring of 2021 and multiple students who are now competing at the FEI level, an international ranking of competition levels. Adams has a generally high approval rating among the students, raising the question of why there was a move to replace her. What can be gathered is that the college would like to move in a different direction and with a coach who is not directly employed by the school, which Adams is not, they have less control. The idea of bringing in a new coach will allow them to have an employee of the school and therefore have a larger influence over team decisions.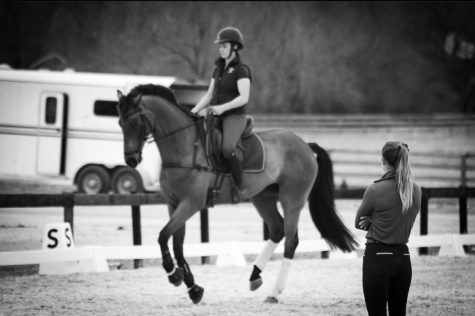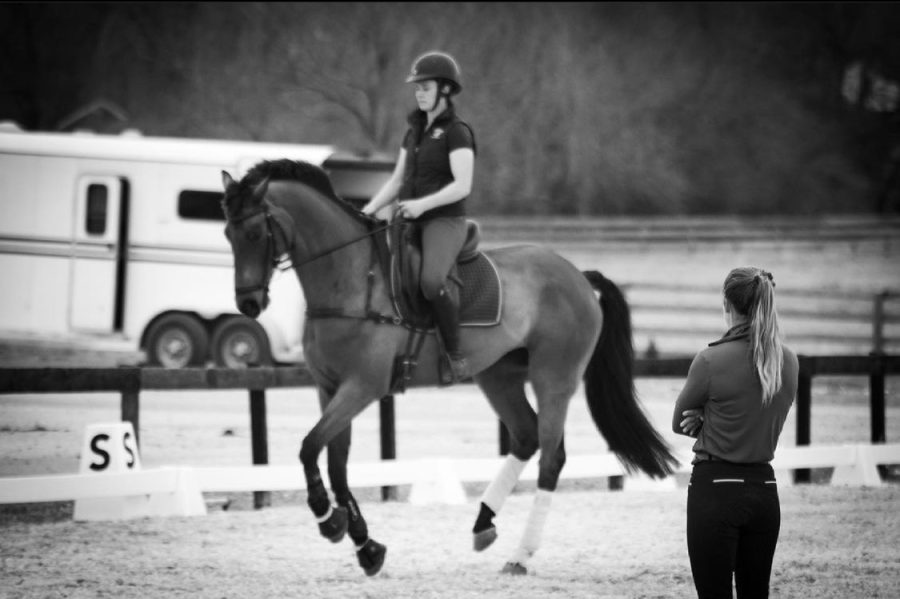 So, what was the push to change coaching? Unfortunately, when dealing with college sports, whether it is a club or NCAA, many of the issues that arise are a result of personal disagreements and political discourse. Eventing team captain Sydney Price had a great deal to say regarding the decision to fire Adams.
"Ashley Adams played a large role in making the Randolph-Macon College Eventing Team what it is today and while we are excited to welcome our new coach aboard, it was disheartening to see the school let her go without consulting the team first." Price said.
Price also expressed the value of Ashley's mentorship and how much of an impact she has had on her own life personally as well as that of her fellow teammates.
"Ashley has done a lot for Randolph-Macon College's Equestrian Program, including helping some of its riders receive national collegiate rankings and as president of the team I know I speak for myself and many of my fellow teammates when I say we hate to see her go," Price said.
Team senior Morgyn Johnson had similar thoughts and said, "Making a decision without us and then asking the team to be a part of the process in selecting a new coach just feels a little ironic."
Adams commented on the decision in a Facebook post on January 26th stating, "It has been my honor and privilege to have played a key factor in putting the college team on the map in many ways. I plan to keep coaching and guiding students and horses to their own personal Olympics in my 'Eventing college!'"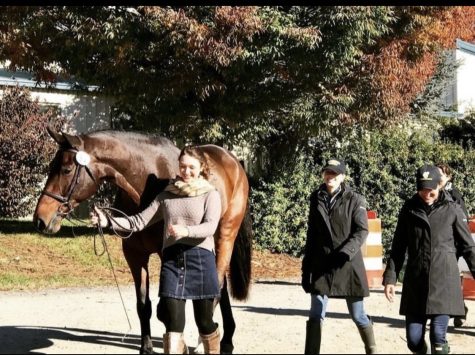 On Tuesday, April 5th, it was announced by Lesesne that the new coach for R-MC's eventing team will be Craig Barr. Barr has competed and produced young horses to the upper levels of eventing. Most recently, he worked at Dassett Sport horses in England, riding for their competition and sales barn. He will begin his employment on June 1st. Lesesne has been nothing but positive regarding the new coach. When asked to make a statement regarding the change in coaching and the future of the team, she made the following statement.
"Craig brings almost 20 years of experience in both coaching and riding at the highest levels internationally to the team. He was very impressed with the students, the facility and the horses here at R-MC and is looking forward to continuing the traditions of horsemanship and success that this team has become known for. With the largest incoming class in the team's history arriving in August, he will be a busy coach!"
While the Eventing team is undergoing this transition, the Intercollegiate Hunter Seat Association team, another equestrian club on campus, seems steady in their coaching dynamics having hired a new coach, Lauryn Tannenhaus, about two years ago.
While the equestrian club at R-MC makes some drastic changes, many students are worried about the impact it will have on the team's dynamic. Kendall Benner, a senior on the Eventing team said, "I think that it is a big shift. Not only to have done so without asking the team but to have taken such a drastic step in a different direction. I wish them all the best for next year but do wonder what the implications of such a decision will be."
While it has been a tough pill to swallow for the team, it is understood that the college has reasons for the decisions that were made, and now team leadership is looking onward and upward. Lesesne, who acts as the in-between for the team and college as the director said, "We are looking forward to adding Craig Barr to the coaching staff at R-MC.  We are grateful for the excellent leadership that Ashley dedicated to the team for the past four years and it has been exciting to watch R-MC Eventing become a force to be reckoned with."
Though the team is on unfamiliar footing, it is excited to finish out the rest of the season with the current coach and continue to promote a strong and cohesive group dynamic into next year with Barr as the new coach.