R-MC Student Arrested for Terroristic Threat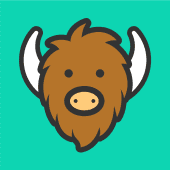 Note: This is an ongoing story. YJ News will continue to provide coverage as more information becomes available. 

This story contains brief mention but no description of gun violence.  

Last, YJ News opted to exclude the name of a subject of this story to protect the individual's ability to return to private life, their right to a fair trial, and out of concern for the safety of the YJ News staff. The individual's identity is in the public record and is widely known. Please contact us to express any questions or concerns you may have about this decision.  
R-MC Student Arrested for Terroristic Threat 
"There are serious consequences to our words and our behaviors." 
So goes the message the College administration hopes we take from the disturbance on campus from February 7, when a student was arrested from their dorm in Starr Hall.  
The arrest was prompted by a Yik Yak post the student made during a discussion about the use of affirming pronouns for people who are genderqueer: "bout to shoot up this school like bridgewater (sic)." The post came shortly after a former student of Bridgewater had opened fire on that campus on February 1 with unknown motive, killing two Bridgewater Campus Police officers.  
Students quickly downvoted and removed the post. A screenshot was shared with Campus Safety, who requested backup from the Ashland Police Department. The student was evaluated and determined not to pose a credible threat but was nevertheless arrested and removed from campus. APD stonewalled YJ News' FOIA request for further information about the incident on the dubious grounds that sharing any details whatsoever would interfere with the investigation and deprive the defendant of their right to a fair trial.   
We do know that Yik Yak itself revealed the poster's identity to law enforcement. No Yak is truly anonymous: Yik Yak stores a range of information including the time, location, and device IP address at which each post is made and the phone number to which the poster's account is associated. Its privacy policy does not specify the duration for which such information is retained. Yik Yak shares this data with law enforcement even without a subpoena, court order, or warrant at its own discretion when police file an "emergency request;" this was almost certainly the means by which APD obtained the poster's identity.  
The arrested student is charged with one count of terroristic threat in writing (Virginia § 18.2-60) and has yet to enter a plea. If they decide to fight the charge, they will likely argue that the post constituted protected speech under the First Amendment and was not a "true threat" because there was never any intent behind their words. If found guilty, they will face up to 10 years in prison. In the meantime, they have lost their resident assistant job and their membership in SGA; whether they will remain enrolled at R-MC is unclear.