R-MC Welcomes Joshua Leidy to the Hive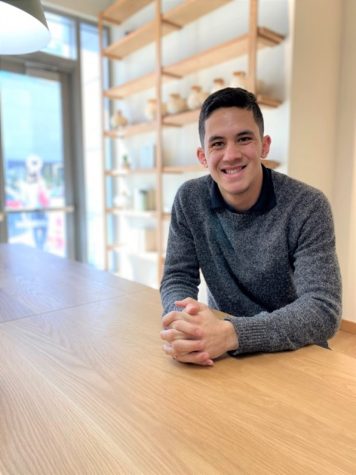 Randolph-Macon welcomes its newest staff member, Joshua Leidy, to the hive! Leidy is working as the Assistant Director for Affinity and Inclusive Engagement, which is a brand-new position at Randolph-Macon. The primary responsibility for his position will be to serve as the Alumni Relations liaison with an emphasis on growing engagement with the less active alumni members. He also increases involvement with alumni participation in opportunities and events, although his day-to-day job responsibilities are still being determined. He works out of the Office of College Advancement, which is in the Dalton House. He also supports Alicia Elms, who is the Director of Diversity and Multicultural Affairs, in her work with students of diverse backgrounds. He is working to support how students of diverse identities enjoy their experience at Randolph-Macon. In addition to this, he works with the Alumni Relations Team which corresponds and communicates with the alumni, listens to their needs, and will put on events for them like homecoming, reunions, and more.
Joshua Leidy has been at numerous college campuses across Virginia. He received his undergraduate degree in kinesiology and psychology from the University of Virginia, then went on to obtain his master's degree in higher education and student affairs from Virginia Tech. Most recently, he worked full-time at Virginia Commonwealth University dealing with new student and family orientations. Randolph-Macon is the first small, private college he has been at, and he can already see the difference in a small college community like the one at Randolph-Macon. He also sees a strong sense of pride in being a Yellow Jacket that the close community has. In addition, he is from the Virginia Beach area and is a part of a Navy family. Leidy thinks very highly of Randolph-Macon, and he hopes to stay a part of the Yellow Jacket community for a while.