A Tour of Nursing: What's in Payne Hall?
Soon, Randolph-Macon's first round of nursing students will graduate, but they couldn't do it alone. Payne Hall, added to R-MC's campus in October 2020, is a hub for all R-MC students training to be nurses. Not only is it a place for education and innovation, but it is also a place for genuine connection and friendship to form. On April 21st, Mary Nou ('25), a nursing student and tour guide, showed off Payne Hall and explained what it's like training to be a nurse at R-MC.
Upon entering the building, 104 is the first classroom you'll see. This is where freshmen, nursing students or not, can learn about the culture and history of nursing. While some of these students become nurses, others will become social workers or ministers. Nursing sophomores will then use this room to break down dilemmas in group projects. Why is the room set up differently than a normal classroom? It was student-designed with whiteboards, moveable desks, and monitors to encourage teamwork and brainstorming.
Next, you'll pass the faculty offices that are full of professors who are always ready to help anyone either academically or just as a friend to socialize with.  Each professor has either current or past experience being a nurse, so they can answer any questions students may have. Professors also make a point to be involved in student life; they love going to sporting events or even being judges for Big Man on Campus. Students and faculty become close quickly, and there is a reason for this: typically, students will take their classes with the same 40 people over the course of four years. This encourages friendships to form and gives students a community. Nou even has a nursing Bible study for her fellow peers and has many strong friendships within the program.
Walking up to the second floor, you'll find many simulation rooms. After three semesters tackling pre-requisites, sophomores will start their clinicals. Here, they'll be given an assignment with a patient and complete a trial run using one of the rooms. Inside all the simulation rooms, there is a life-sized mannequin that can talk, blink, and breathe. Students can administer IVs and other equipment to practice their skills. These are very helpful for learning, but Nou says, "it's definitely different from real life." Luckily, on top of the simulation practice, students are scheduled and sent out to work at hospitals and learn from real-life experiences.
During the simulations, faculty member Mr. Rubenstein talks into a microphone that is connected to the mannequin, giving each student a task to complete. Their performance will be recorded, and, after their simulation, reviewed in the debriefing room, where students discuss why they did what they did, how they felt, and how they can do better in the future.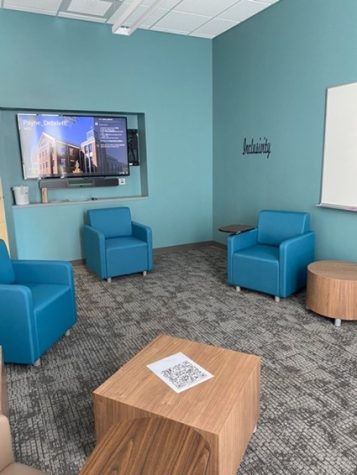 Payne Hall has a Home Care Lab, which looks like a typical house, including a family room, bedroom, and bathroom.  All the appliances are fully functional, including the T.V., refrigerator, and washer and dryer.  Here, students can practice what it is like to take care of a patient at home.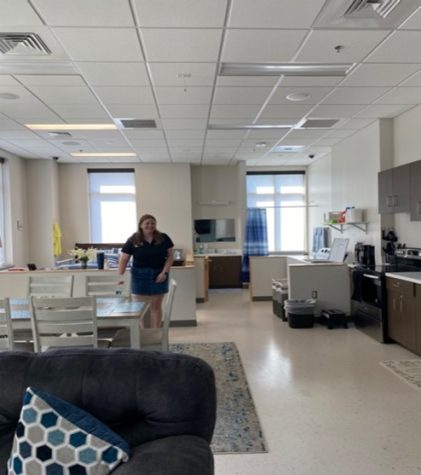 Lastly, Nou talked about her experience so far at R-MC, saying she's having a lot of fun, and Payne is a "great space to learn." She is anticipating her graduation in a few years, knowing she will have a strong educational foundation to rely on in her career. Where other colleges only fulfill the required hours for students to become nurses, R-MC adds a few more, just so students feel accomplished and ready for real life. Though R-MC only accepts 40 nursing students a year, the education students receive is groundbreaking, both technologically and socially.